The network organized a mini forum with the goal to improve the relationship between investors and entrepreneurs
Barcelona, on February 7th 2017.    BANC's offices witnessed a mini forum where two companies presented their entrepreneurial projects to Business Angels of the network. The investors who attended had previously studied each project and wanted to meet the entrepreneurs personally. For that reason, the mini forum was made with the purpose of promoting the relationship between them.
The first company to explain their project was Test Motors. This startup predicts future breakdowns of motors and electric generators thanks to the internet of things.

The second company to present themselves was Equilibrium, a body-mind-health space that gives different services like physiotherapy, sports training, nutrition and psychology in its centers.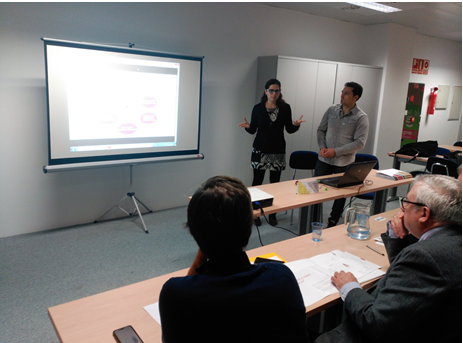 The mini forum is a first step to put together the possible relationships that can thrive between investors and entrepreneurs.
About BANC
BANC was the first Catalan and Spanish private Business Angels Network. The organization was founded by the CECOT employers union and Autoocupació foundation, with the collaboration of  ICF (Institut Català de Finances). BANC belongs to the XIP (Xarxa d'Inversors Privats d'Acció), it is a member of the Spanish Association of Business Angels Networks (AEBAN) and the European Business Angels Network (EBAN). BANC is the main promoter in Spain for the Global Business Angels Network (GBAN).