BANC & 5 more investment institutions explained the keys to achieve a good financing round.
Barcelona, on December 15th 2016. Last Monday, the business angels network of Catalonia (BANC) participated in an investment panel discussion with 5 more institutions. They explained the keys to find a good financing deal to a group of entrepreneurs.
The event was organized by the Autonomous University of Barcelona and the venue was one of its buildings called Eureka. The main goal of the roundtable was to show the different financing options to entrepreneurs.
The following organizations participated in the meeting:
BANC (Business Angel Network of Catalonia)
Bstart up
Up Catalonia
EsadeBan
Caixa Capital Risc
Capital Cell
MWCapital / Mventures
Each organization explained the different services they offer, and entrepreneurs could know in what kind of companies each organization invests. Also, they talked about the most valuable project features, and about typical mistakes done by startups.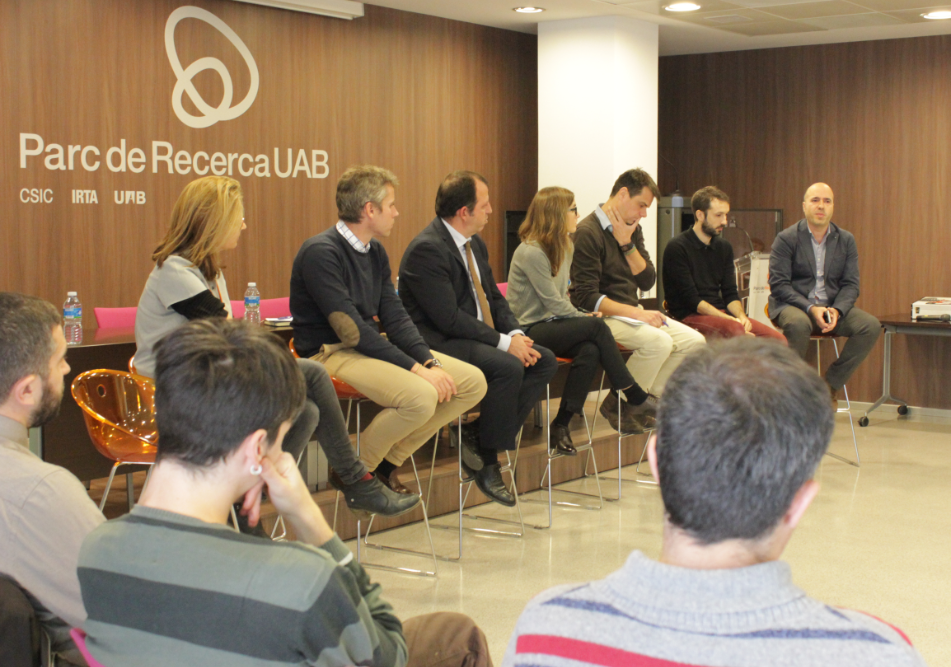 Therefore, entrepreneurs could have good advices from investment organizations.
In BANC, we look for entrepreneurial projects that will be able to grow exponentially. These projects have to bring value to the customers and they should have a professional team.
About BANC (The Business Angels Network of Catalonia)
BANC was the first Catalan and Spanish private Business Angels Network. Its founders were the CECOT employees and the Private Foundation for the Promotion of Self-employment in Catalonia (AUTOOCUPACIO) with the collaboration of ICF Institut Català de Finances. BANC belongs to the Xarxa d'Inversors Privats (XIP), and it is a member of the Spanish Association of Business Angels Networks (AEBAN) and the European Business Angels Network (EBAN). It is a promoter in Spain of the Global Business Angels Network (GBAN).