Channel: Blog BANC
Program: Catalunya Emprèn
Entrepreneurs were able to understand the different options for alternative financing
Barcelona, on November 30th 2016. On November 22th, the second investment Readiness session – Catalunya Emprèn was held in BANC's offices.
BANC, the Business Angels Network of Catalonia, tries to help entrepreneurs giving courses and services.
A lot of entrepreneurs came to the course and learnt the different options of alternative finance mechanisms.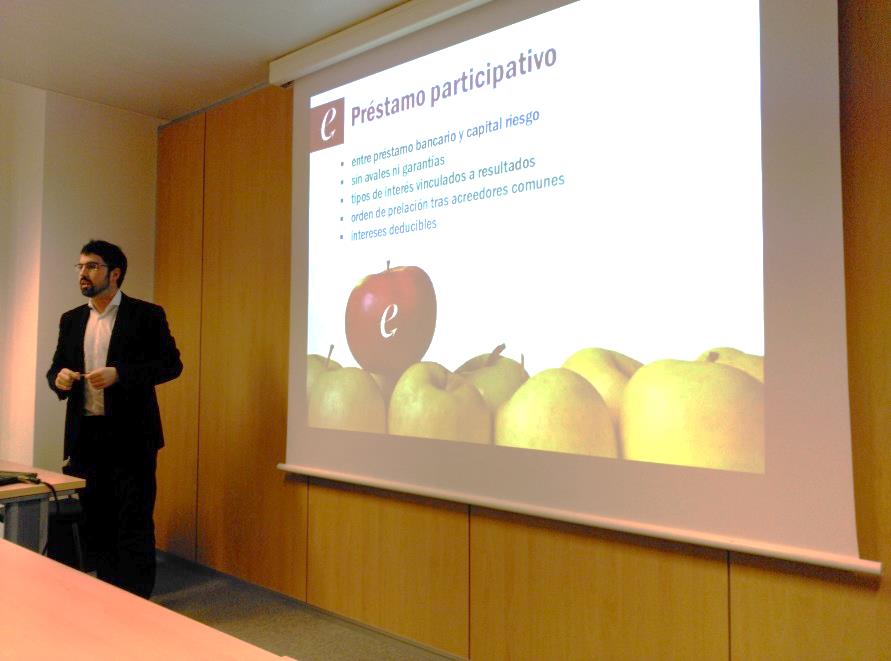 Marc Vila, BANC consultant, talking about ENISA
BANC's consultants explained the financing soft loans SME Instrument and ENISA. Also, the entrepreneurs had the opportunity to meet Javier Matacás, who is the projects analyst of IFEM (Institut Català de Finances), and Julián Vinué, Wayra's Barcelona CEO. They explained to us in which kind of projects they usually invest and the keys to be successful developing startups.
Therefore, the entrepreneurs could learn the different available options of alternative financing.
Soft loan presentation
Also, they were able to practice the elevator pitch in order to prepare the presentation of their projects in front of Business Angels and other investors.
About BANC (The Business Angels Network of Catalonia)
BANC was the first Catalan and Spanish private Business Angels Network. Its founders were the CECOT employees and the Private Foundation for the Promotion of Self-employment in Catalonia (AUTOOCUPACIO) with the collaboration of ICF Institut Català de Finances. BANC belongs to the Xarxa d'Inversors Privats (XIP), and it is a member of the Spanish Association of Business Angels Networks (AEBAN) and the European Business Angels Network (EBAN). It is a promoter in Spain of the Global Business Angels Network (GBAN).
About the Catalunya-Emprèn program
Catalunya Emprèn is a program of  the Generalitat de Catalunya. That program promotes public and private activities that provide value for entrepreneurs. The main objectives of the program are the creation and growth of new companies.